Merck Adult Vaccines: Video Library for Pharmacists
PhAVE Talk Video Series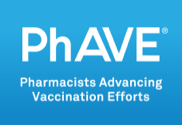 PhAVE Talks are educational talks presented by pharmacists and other experts in the field. These inspiring and innovative presentations focus on current issues facing pharmacists and their staff. Additionally, PhAVE Talks provide tips on successfully meeting today's challenges and advancing vaccination strategies in the pharmacy.

PhAVE Talks support the Merck Adult Vaccination Program for Pharmacists in its goal to help expand access to adult vaccines within communities and to aid in year-round vaccination programs at local pharmacies.
Disparities in Health Care Access:
Impact on Health Care
Delivery
Full Video [15:09]
Speaker: Leslie Martin, PhD, is a professor of psychology at La Sierra University in Riverside, California. She also is on the faculty in the departments of Public Health and Psychology at Loma Linda University, and Psychology at the University of California, Riverside.
A psychology professor talks about social determinants of health outcomes and barriers to health care access for adult patients in the United States. Learn about key factors associated with health outcome disparities.
See highlights from this talk.