Merck Adult Vaccines: Video Library for Pharmacists
PhAVE Talk Video Series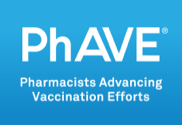 PhAVE Talks are educational talks presented by pharmacists and other experts in the field. These inspiring and innovative presentations focus on current issues facing pharmacists and their staff. Additionally, PhAVE Talks provide tips on successfully meeting today's challenges and advancing vaccination strategies in the pharmacy.

PhAVE Talks support the Merck Adult Vaccination Program for Pharmacists in its goal to help expand access to adult vaccines within communities and to aid in year-round vaccination programs at local pharmacies.
Disparities in Health Care Access:
Exploring Strategies in
Pharmacies
Full Video [17:08]
Speaker: Shantel Houston, PharmD, works at Premier Pharmacy & Wellness Center in Charlotte, North Carolina. She also is a consultant for Moose Pharmacy in Concord, North Carolina, where she manages their Diabetes Prevention Program.
A pharmacist discusses how to identify adult patients who may not have optimal access to health care services. Discover many ways to help overcome certain social determinants and facilitate equitable health care.
See highlights from this talk.