Guide your vaccination process with ideas for improvement.
---
Addressing Parental Vaccine Hesitancy
Resources that will help you discuss vaccine hesitancy with parents.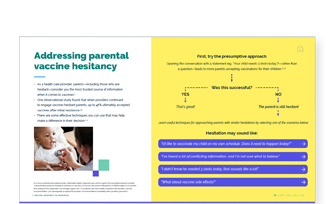 Tool to Help Alleviate Parental Vaccine Concerns
Data-backed guide to help you effectively and efficiently address parents' questions on vaccinating their children.
---
Employer Resources
Resources that will help employers educate their employees on the importance of vaccinations.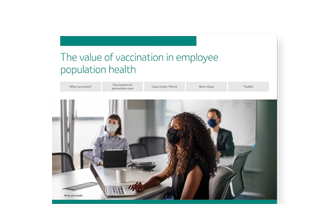 The value of vaccination in employee population health
Employers and employees can benefit from workplace vaccinations.
---
Health Care Professional–Generated Ideas for Process Improvement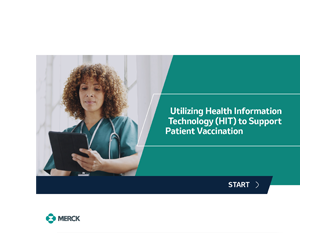 Case Study: The MetroHealth System
This case study details learnings by the MetroHealth System in which using a HIT vision, strategy, technology, and an implementation framework helped them meet their system's goals.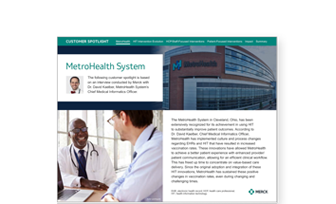 MetroHealth System Spotlight
This customer spotlight features an interview with Dr. David Kaelber, MetroHealth System's Chief Medical Informatics Officer.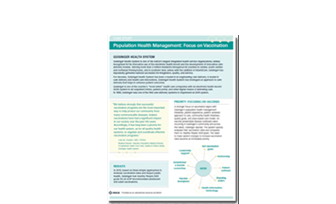 Case Study: Geisinger Health System
In 2016, Geisinger met Healthy People 2020 goals for all ACIP–recommended adolescent and adult vaccinations.
---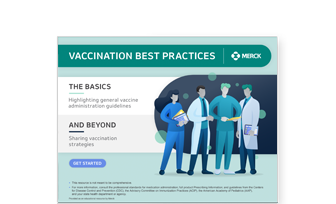 A tool for good vaccination practices that highlights some general vaccine administration guidelines and shares vaccination strategies.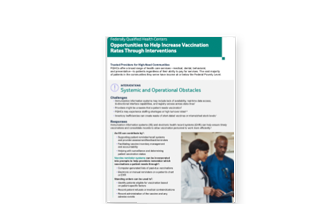 Opportunities to Help Increase Vaccination Rates Through Interventions
FQHCs are uniquely positioned to serve diverse populations.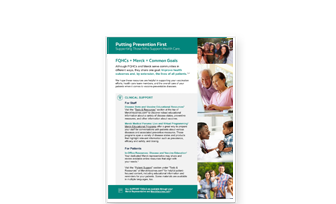 Putting Prevention First: Supporting Those Who Support Health Care
FQHCs + Merck = Common Goals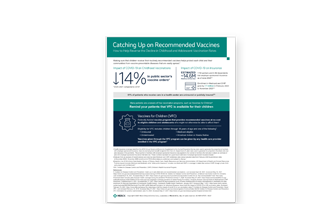 Catching Up on Recommended Vaccines
How to help reverse the decline in childhood and adolescent vaccination rates.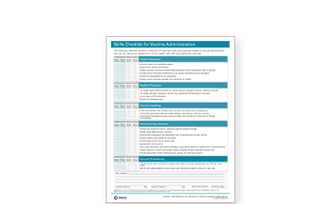 Skills Checklist for Vaccine Administration
This checklist contains a selection of important skills and practices related to vaccine administration that can be used as an assessment tool for health care staff who administer vaccines.
---
View additional pharmacy support tools.