Community and Health Care Provider Outreach for Your Vaccine Services
Engage Health Care Providers in Your Pharmacy Vaccination Program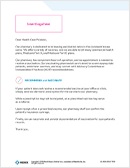 Pharma Help Notifications Vaccination Services
A form you can use to let health care providers know about your year-round adult vaccination services.
Outreach to Community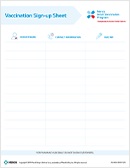 Vaccination Sign-up Sheet
A sample sign-up sheet you can use to help facilitate vaccination in your pharmacy.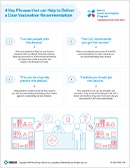 Recommendation Ad
This visual guide shows 4 parts of a clear vaccine recommendation.
Provider Letters
Patient Notification Letter
A form to remind patients of the vaccines they received, which also informs them that their health care provider will be notified about the vaccinations.
Physician Notification Letter
A fax form to let health care providers know when you have vaccinated their patients.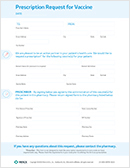 Prescription Request for Vaccine
A form to request a prescription to vaccinate a patient in your pharmacy.