Vaccination Resources
Patient Resources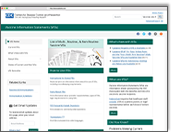 CDC Vaccine Information Statements (VISs)
Vaccine Information Statements that provide information for vaccine recipients, their parents, or their legal representatives.
Pharmacist Resources
How to ID the Appropriate Patient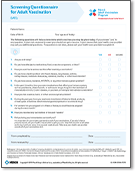 Patient Screening Questionnaire
10 questions to help you determine which vaccines a patient may be eligible for that day.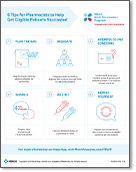 6 Tips for Pharmacists to Help Get Eligible Patients Vaccinated
A poster with your MAVP guide to enhancing year-round pharmacy vaccination services.
How to Initiate Patient Conversations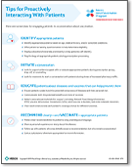 Tips for Proactively Interacting with Patients
A short list of important steps that you can take when engaging patients in a conversation that can lead to vaccination.
Educating Patients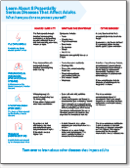 Potentially Serious Diseases That Affect Adults
A resource that describes serious diseases that affect adults, including how the disease is caught, symptoms, and severity.
Recommending Vaccinations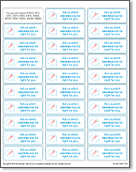 Flag the Bag Sticker Template
A sheet of stickers you can put on prescription bags to let patients know they should talk with you about vaccination.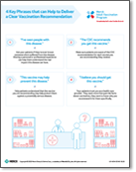 4 Key Phrases That Can Help to Shape a Clear Vaccination Recommendation
A resource to help you develop and provide patients with a clear recommendation that they get vaccinated.
Disease Information