Prepare for vaccine administration, including storage and handling.
---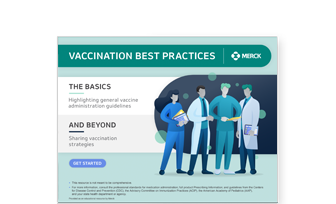 A tool for good vaccination practices that highlights some general vaccine administration guidelines and shares vaccination strategies.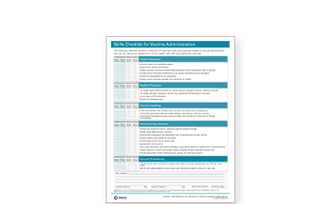 Skills Checklist for Vaccine Administration
This checklist contains a selection of important skills and practices related to vaccine administration that can be used as an assessment tool for health care staff who administer vaccines.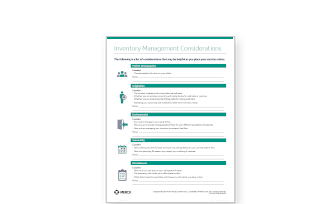 Inventory Management Considerations List
The following is a list of considerations that may be helpful as you place your vaccine orders.
---
Pharmacy Resources
View additional pharmacy support tools.
---
CDC Resources
CDC Immunization Schedules
Access childhood, adolescent, and adult immunization schedules provided by the CDC.

Vaccine Storage and Handling
Access vaccine storage and information provided by the CDC.
For more information about storage and handling information for Merck vaccines, click here.
CDC, Centers for Disease Control and Prevention.